How Long Do You Wear Rubber Bands for Braces?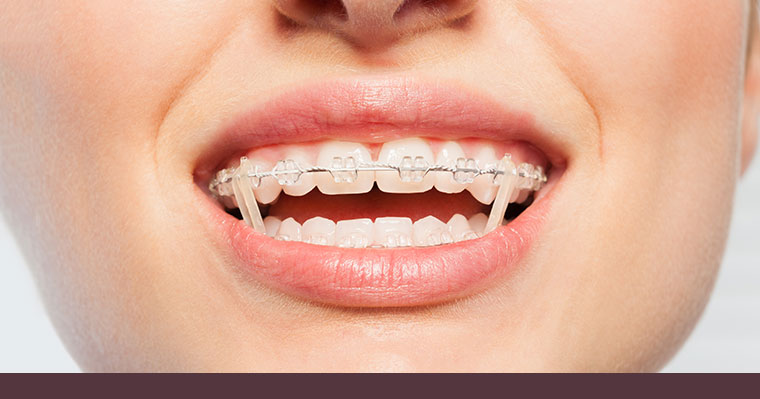 You're undergoing orthodontics and are now told you'll need to wear rubber bands for your braces. Are rubber bands (or elastics) really that important? As your orthodontist in Chatham, NJ, Dr. Barbara Fodero would tell you, "Absolutely!"
Why is it important to wear elastics?
Rubber bands are used to correct your bite to its ideal position. Simply put: Your braces will not come off until your bite is correct, so your cooperation to wear your rubber bands faithfully is essential to complete your treatment as soon as possible.
If you wear your rubber bands one day and then leave them off the next day, your teeth will not move as rapidly and vastly delay your treatment plan. If you follow Dr. Fodero's instructions on wearing your elastics, you will get better, faster, and more comfortable results.
"Rubber bands are uncomfortable to wear sometimes."
This is a common drawback when it comes to elastic, but this just shows your teeth and bite are shifting correctly. Not to mention, that discomfort you're feeling will disappear in about two to three days. If you remove your elastics during those periods of discomfort, not only will your tooth movement slow down but the pain will just return once you put the rubber bands back on.
How long do you have to wear your rubber bands for braces?
That is the big (and most common) question we often hear. That answer depends on your bite and how much correction is needed. It could range from a month to 6-8 months.
During the time you wear your elastics, it's important to wear them for 24 hours every day unless otherwise directed. 
The only times you should remove your elastics are:
To brush your teeth
To eat (if necessary)
To replace old elastics with new ones (which should be done once a day)
Tips on wearing rubber bands for braces.
Wearing your elastics 24/7 is crucial, and it does take a couple days to get used to. We've provided tips on how you can easily adjust to wearing elastics on your braces:
Hooking new rubber bands on your braces –  To securely hook your elastics on your brackets, use your thumb and pointer finger. It's best to stand in front of a mirror when you're first trying to put them on to get used to the movement.
Lost a rubber band? We provide extras – Don't worry about it if you lose a band or two. Dr. Fodero will give you PLENTY of rubber bands for your braces. We advise you put them in a safe, easy place for you to get to at all times.
Change them out daily – These are rubber bands, so they do tend to lose their tension and elasticity over time. Switch out your elastics every morning to keep your treatment plan on schedule.
You got this!
You or your child are undergoing orthodontic treatment to get your smile healthy and beautiful. At Chatham Orthodontics, our rubber band collection comes in many different colors. You can get creative with your colors to make your treatment that much more exciting. Think Halloween, school colors, or Christmas! The possibilities are endless.
If you have any questions about rubber band care, don't hesitate to download our Rubber Band Instructions sheet or give our office a call at 973-701-2200.